Car Hauler, Wrecker, Towing Parts, Truck and Trailer Sales
Protect your investment! Warranties available are: Cottrell Trailers – 2 Year Warranty*. Western Star 4900SF – Base Warranty 1 Year or 100,000 Miles. Detroit DD13 Engine – Base Warranty* 2 years or 250,000 miles. Peterbilt 389 – Base Warranty 1 Year or 100,000 Miles.  Paccar MX Engine – Base Warranty* 2 Years or 250,000 Miles or 6250 Hours, which ever comes first.
Our Finance Department at East Coast will assist you in processing your credit application in a timely manner and make sure your deal is submitted to proper lenders suited to your financial background. Traditionally, we can get you an answer within 48 hours. Call us or stop by East Coast and we'll help you get on the road!
East Coast is a dealership that specializes in quality parts at a reasonable price! We sell a wide range of parts for the towing, car hauler and wrecker industries.  Don't see what you're looking for in our web store? Then just call, e-mail, or chat with us live online. We always do our best to help you find what you need!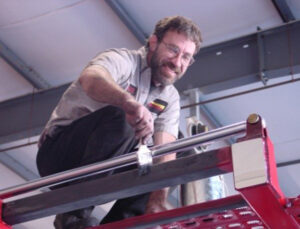 At East Coast Truck & Trailer Sales, you'll get the following with the East Coast Advantage: 5 Axle Wheel Alignments, Using BeeLiner Alignment Equipment, Drive Shaft Adjustments, Portable Lifts, Warranty Repair Facility for Cottrell, Eaton, Meritor, Peterbilt, Western Star, JerrDan, and Danco. Welding Repair and Fabrication, 24 Hour Mobile Repair, Automated Wheel Polishing Machine, Truck Wash & Full Detail, including Slip Plate and Non Skid, Truck Lettering & Design. Read more…